Children and youth are the future of the community. Our programs are designed for children & youth in the Northern Bruce to participate in weekly and bi-weekly physical and creative activities.

Children and youth benefit from community-based programs such as the SOAR After-School program andYouth Adventures where they interact with other caring adults and develop a positive identity about their town and the environment. Positive socialization with peers and adults, skill building and support are important outcomes.
Providing free outdoor play space next door at the Skatepark, backpacks for the start of school and community gardens activities with volunteers at the Tobermory Community Park are all part of a shared, ongoing commitment to children and youth.
The SOAR After-School program for grades SK- 3 runs every week (excluding school holidays and snow days) from the beginning of November until April. Each week, the children enjoy indoor/outdoor play, crafts, games and of course the all important afterschool snack!
Youth Adventures for tweens, 9 – 14 years old is held on the 2nd and 4th Tuesday of the month from October through to April (excluding school holidays and snow days). We enjoy themed nights that include painting with local artists, karaoke, drumming with local musicians and games and tournaments.
Gardening with Children is an annual early fall event where community gardeners and children from Primary Place Day Care experience hands on learning about growing, harvesting and enjoying the 'fruits' of the garden. Teachers, parents and community all work together.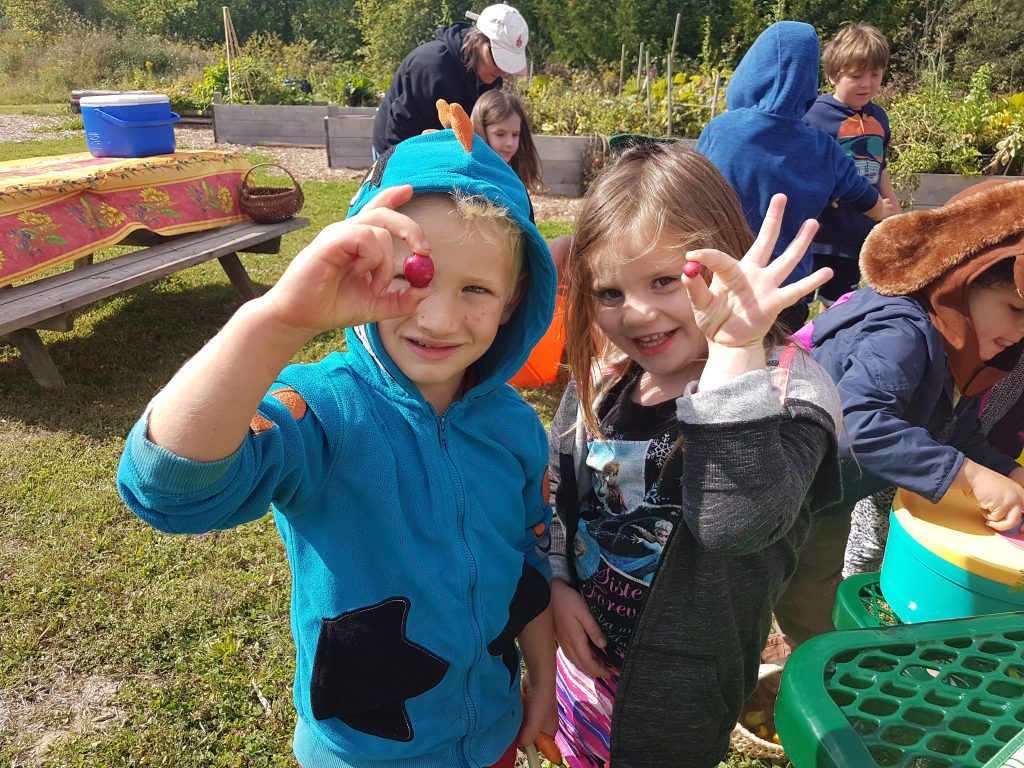 School Backpacks Program is a partnership with the United Way of Bruce Grey where donated backpacks, can be requested by parents for their children and delivered to The Meeting Place for distribution. This helps ensure the beginning of each school year starts on a positive note.
Reports
Vital Signs VITAL FOCUS ON YOUTH 2019