The Meeting Place in Tobermory is a multi-use building with a mix of activity space for community and business use. TMP invites you or your group to use this space any time of the year.
What Types of Activities Can Be Accommodated
Small scale special events, training, community workshops, monthly meetings, office space for short term health and social service appointments, fitness classes and family gatherings.
Instructions to Book or Rent Space at The Meeting Place
Please anticipate up to business 3 days for confirmation.
Review cost if applicable, types of rooms and check available calendar dates.
Click on On-Line Booking Request Form, complete all sections.
Your request will be confirmed by the Community Coordinator by return e-mail or phone call if there are questions.
For businesses, when you complete the On-line Booking Request Form you will also receive an invoice.
Is there a cost?
Community Groups, not-for-profit events and residents of the Northern Bruce can book space at no cost. Businesses, private practitioners, or for-profit activities can rent space at hourly or daily rates.
Rental Fee Schedule
Rooms are $10.00 per hour
What Types of Rooms are Available?
The Escarpment Room
The Escarpment Room is a bright, conference style room with a large, multi-sectioned table and 10 comfortable conference chairs and white board. Flip chart and LED projector and screen are available.
Up to 15 people; Dimension 21' X 10.75'.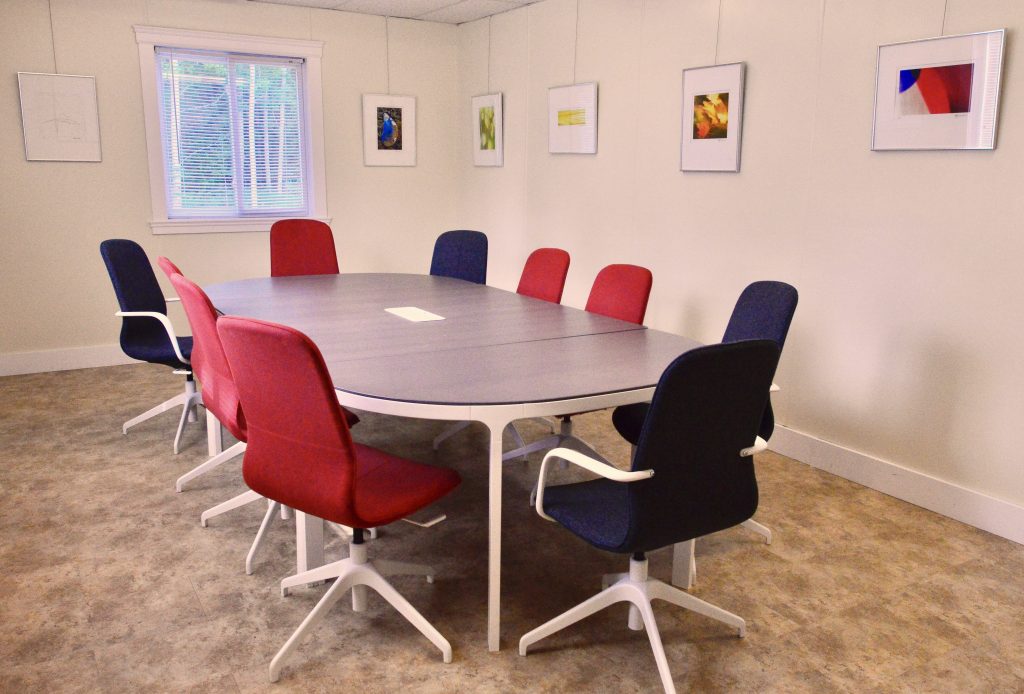 The Rock Room
The Rock Room is a large, open multi-use room with a wall mounted 70" SMART flat screen TV with surround sound, primarily suited for fitness, dance or exercise programs (one wall is mirrors), arts classes, training workshops. U-shaped table and chair set can be arranged.
Up to 25 people; Dimension 23' X 17'.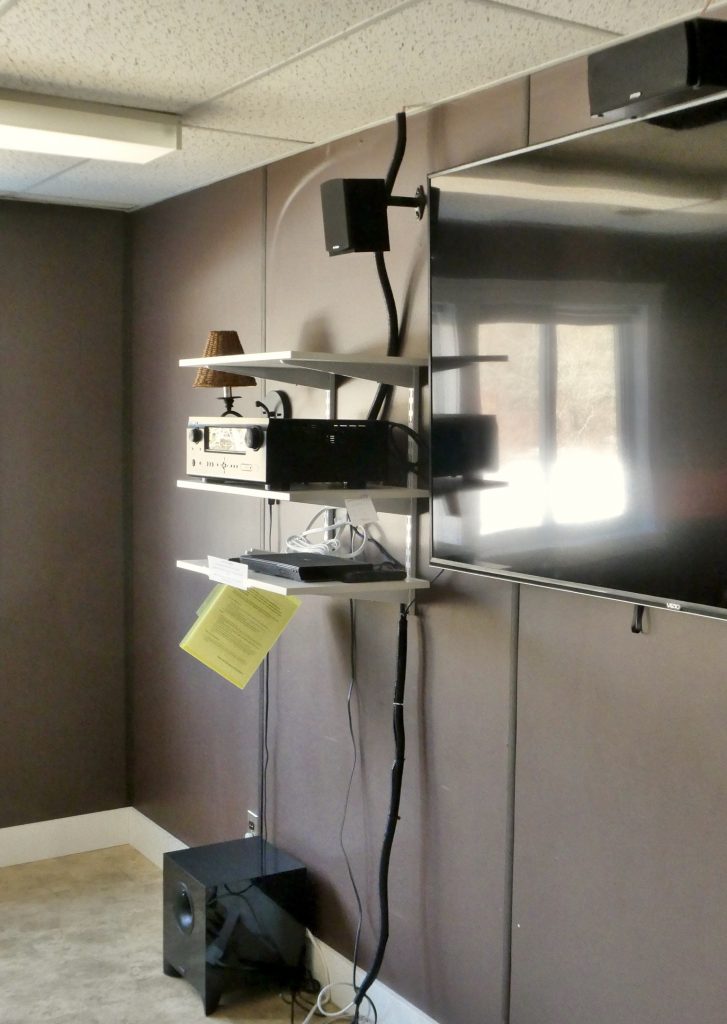 The Wave Room
The Wave Room is an office space with desk and chairs, suitable for private interviews or short-term individual work such as research or consultation.
Up to 4 people; Dimension 10' X 10.5'.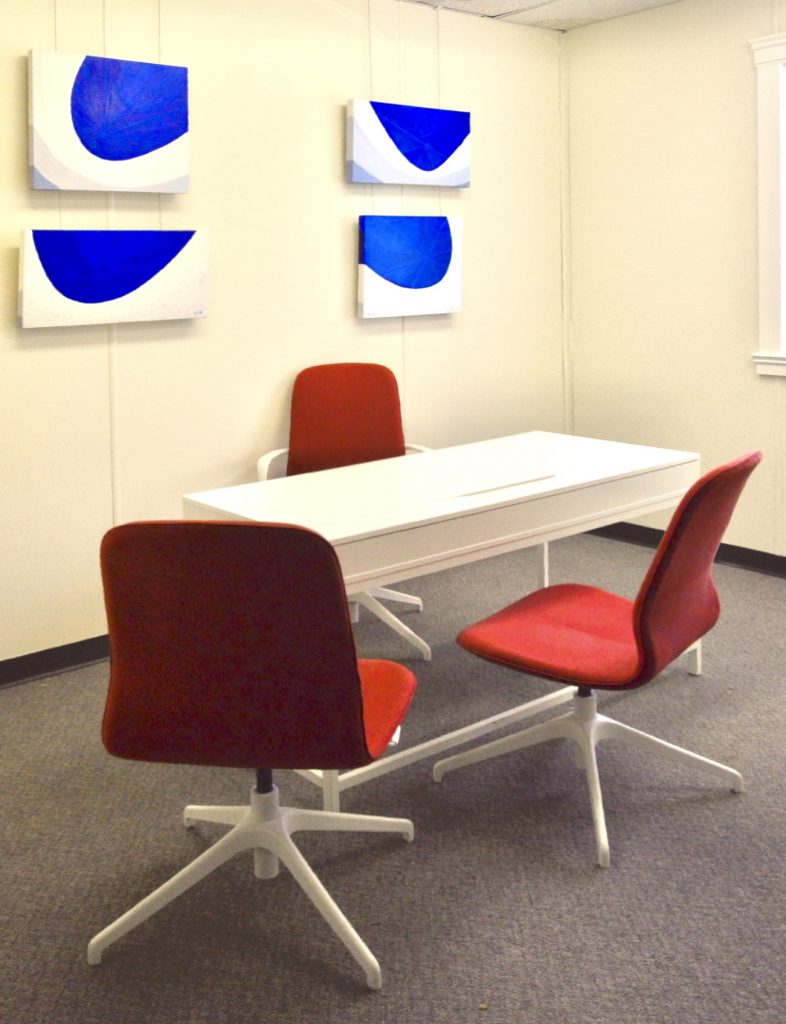 The Lounge
The Lounge is an open concept room furnished with several sofas and comfortable chairs, two small work tables with 4 chairs each, floor and table lighting and a flat screen TV and sound system. Can be configured with additional chairs to suit an informal educational or social event.
Up to 35 people; Dimension 26" X 23'.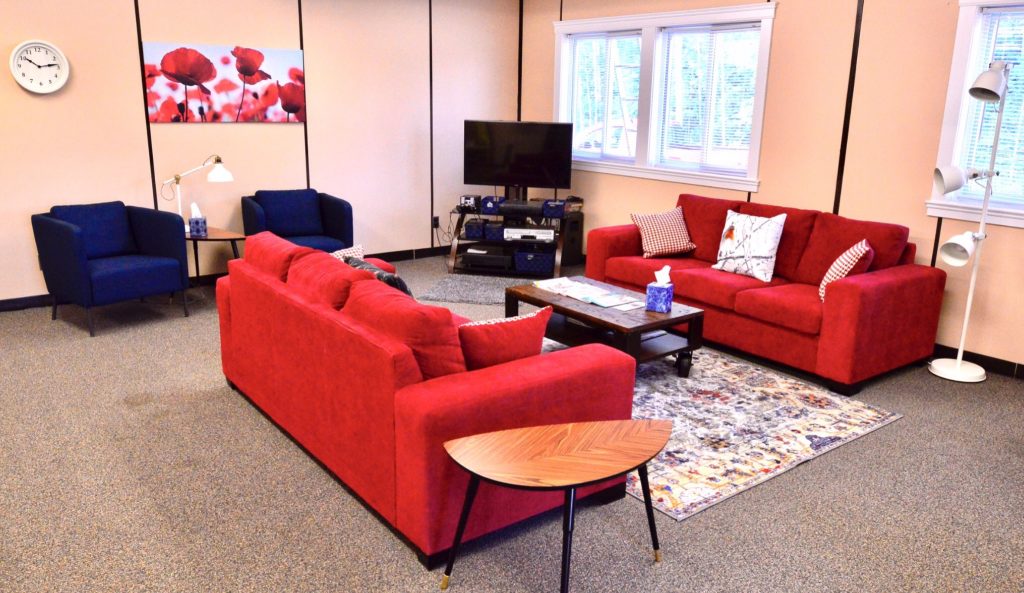 Click here for Online Booking Request Form
If you need direct assistance, call 519-596-2313 and the Community Coordinator will return your call as soon as possible or within 3 days.